Fire Emblem Warriors: Three Hopes - The Loop
Play Sound
This article is about
Laser Cutter
in
Below Zero
.
Click here
for information on this subject in
Subnautica
.

The laser cutter has many uses-- most of them laser-cutting. Use to open sealed doors and storage containers, and cut through ice bubbles, for an additional source of oxygen.
― PDA.


The Laser Cutter is a tool crafted at the Fabricator. Its primary function is opening sealed doors, sealed Supply Crate, sealed Ice Bubbles and sealed Ice holes.
When equipped, it emits light in a five-meter radius from the player.
Power Usage
Cutting open one sealed door will drain 17% of the charge of a normal battery. This means it can cut through five doors and nearly make it through a sixth before needing to replace the battery.

Recipe
The blueprint for this item is unlocked by scanning Fragments or Sea Monkey Nests located in the Arctic Kelp Caves. It is crafted in the Fabricator.
Databank Entry
Laser Cutter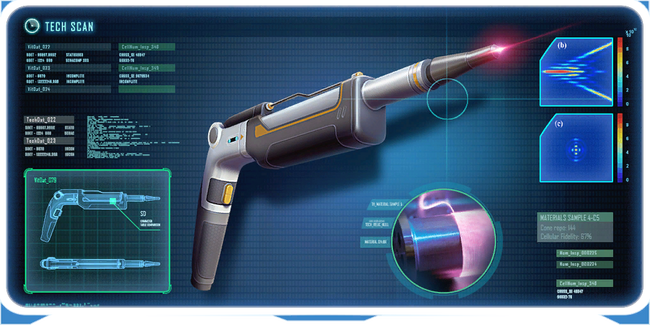 The ultra high frequency laser cutter is tuned specifically to cut through titanium and plasteel based materials at a thickness of up to 10cm. This makes it an essential tool for construction, salvage and rescue operations, but ineffective on natural obstacles.
'The Alterra Laser Cutter: Who called the locksmith?'
Source: Scan Laser Cutter fragments