Roblox: DeepWoken - The Loop
Play Sound
This article is about the Oculus Rift. You may be looking for the HTC Vive.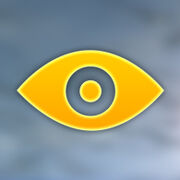 Oculus Rift Support is not yet fully built into the game. As a result, using OVR is at the player's own risk. To increase immersion, it is advised not to use cheats.
Please check the official Guide for using the DK 2.
In the "Crash Site" update, Oculus Rift support was highly increased, making it possible for the player to use all relevant menus.
To play with Oculus Rift Support, select the "Oculus Rift" button when starting the game. This feature is currently only available in Experimental Mode.
Troubleshooting
One common issue players have is that the image will show on the computer screen, rather than on the Oculus Rift when running OVR.
One reason for this might be that you haven't started a new game yet. In direct mode, the main menu will always show up on your computer screen, rather than the Oculus Rift.
Make sure in your Windows Display Settings that the Oculus Rift is on the RIGHT side of your actual monitor.
There is another type of issue which can be seen while using the Oculus Rift, whereby the release version of the Oculus store software interjects at the launch of Subnautica, even though you tell Subnautica to load in normal mode instead of VR mode. This then means the menu loads up in VR mode and then you cannot see the actual menu. I have not found a solution to this problem as yet.
About
The Oculus Rift uses custom tracking technology to provide ultra-low latency 360° head tracking, allowing the player to seamlessly look around the virtual sea world just as they would in real life. Every subtle movement of the player's head is tracked in real time, creating a natural and intuitive experience.
The Oculus Rift provides an approximately 100° field of view, stretching the virtual sea world beyond peripheral vision.The player's view of the game is no longer boxed in on a screen and is only limited by what their eyes can see. The combination of the wide field of view with head-tracking and stereoscopic 3D creates an immersive virtual reality experience.
Gallery