World of Warcraft: Dragonflight - The Loop
Play Sound
This article is about
Repair Tool
in
Below Zero
.
Click here
for information on this subject in
Subnautica
.
The Repair Tool is a tool used to repair damage on vehicles and Seabases. It is a Battery-powered tool; even though it does not require a battery as part of its crafting recipe, one will be generated when it is created.
Recipe
The blueprint for this item is unlocked by crafting a Standard O₂ Tank. It is crafted in the Fabricator.
Trivia
Because the repair tool comes with a battery when it is created, it can be constructed as an alternative way to obtain batteries for people who are short on Copper Ore or who do not have Ribbon Plants on hand; the battery it is created with can immediately be removed and used for something else. Using the Recyclotron, you can remove the battery from a repair tool then recycle and refabricate a new repair tool with a battery inside, thus creating an infinite supply of batteries.
Databank Entry
Repair Tool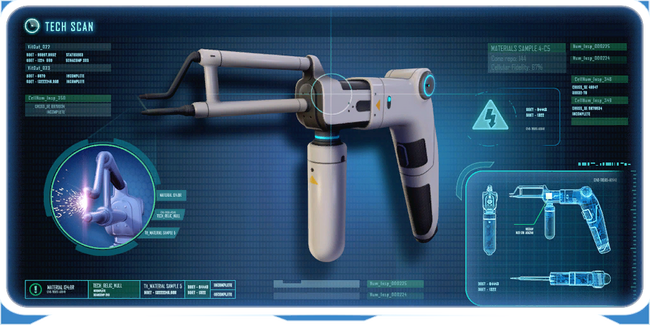 The repair tool can be targeted at any common device - control panels, habitat modules, radios etc - to stitch wires and seams back together at the atomic level. All good technicians keep one of these under their pillow.
Most people don't care why it works, just that it saved their life that one time - but in case you're curious, it combines scanner and fabricator technologies to determine the proper specifications for the targeted object, and then rearranges the available physical material to match the original specs.
'The Alterra Repair Tool: Get your fix.'
Source: Unlocked by default