World of Warcraft: Dragonflight - The Loop
Play Sound
This article is about
Scanner
in
Below Zero
.
Click here
for information on this subject in
Subnautica
.
The Scanner is a tool capable of scanning Fragments, lifeforms, technology and other objects scattered around the map. Fragments are scanned to acquire Blueprints; to acquire the blueprints of a particular item, the player must scan its corresponding fragments, the number of which varies based on the object. The Scanner can also scan life forms and Harvesting Nodes, adding their specific entries to the PDA's Databank.
Recipe
The blueprint for this item is unlocked when the player enters Drop Pod. It is crafted using the Fabricator.
| | |
| --- | --- |
| x1 | x1 |
Databank Entry
Handheld Scanner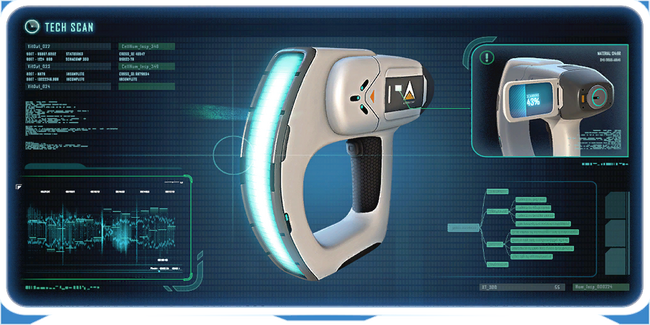 The essential science and survival tool, the scanner can be used to add new blueprints to memory, and analyze unknown entities.
It emits electromagnetic radiation in the specified direction, which is reflected by the environment and then analyzed to determine the physical make-up of the targeted object. It has four primary functions.
Blueprint Acquisition: Record the physical parameters of scanned technologies to add their blueprints to the PDA databank. These blueprints may then be constructed at the appropriate fabricator. The scanner is also equipped to break down damaged and otherwise useless devices into their base metals for salvage purposes.
Organism Analysis: The scanner will attempt to match scanned organisms against the onboard database. If no match is found then the species will be assigned an easy-to-remember name, and a new databank entry will be created. Your PDA's AI will also attempt to synthesize theories on behavioral tendencies and evolutionary origins where possible, as well as deliver assessments on how best to approach them.
'The Alterra Spectroscope Scanner - Understanding the world so you don't have to.'
Source: Unlocked by default