This article is about Subnautica. You may be looking for its stand-alone expansion, Below Zero.
Subnautica is a game made by Unknown Worlds Entertainment. Subnautica allows the player to explore an uncharted alien planet by scuba diving and traveling in submarines. The planet is almost all water, meaning the player must scuba dive for almost all resources such as metal and upgrades.
Summary
Descend into the depths of an alien underwater world filled with resources, creatures, wonder and threats. Craft equipment and submarines to explore lush coral reefs, volcanoes, cave systems, and more – All while trying to survive.
Parent page
Subnautica is a first-person video game set in the future on an aquatic uncharted planet created and released by Unknown Worlds Entertainment, that blends the traits of the survival and the exploration genres. Subnautica hit Steam on December 16, 2014 as part of the Early Access program and was fully released on January 23, 2018. The game is available on PC (Steam & Humble Bundle), VR (Steam and Oculus Home) and Xbox One. A version for the PlayStation 4 was looked into for after V1.0 and was released December 6, 2018. Due to the developer-centric update policies on Steam, that version receives updates the earliest.
General Information

Title(s):
Subnautica
Publisher:
Unknown Worlds Entertainment
Description:
Subnautica begins with the crash of the Aurora on Planet 4546B, a planet completely covered in water, in the late 22nd century. There is one sole longterm survivor, who is the protagonist of the story. It is then up to the player to make it through the initial days with a partially broken Lifepod 5 and a few resources at their disposal, improve their situation by learning about the alien environment and gathering resources, building better equipment, and maybe even find a way home. If so chosen, the player can also start an investigation into what happened to the Aurora and what secrets Planet 4546B holds.
Similar Games:
Biosys, Submerged, and Ark: Survival Evolved. Beyond Good & Evil is partially the inspiration to the scanner and the camera function of the PDA.[2]
Genre(s):
The game puts together survival and exploration elements. To quote Wikipedia, survival games "are a subgenre of action video games that generally start the player with minimal resources in a hostile, open-world environment, and require them to collect resources, craft tools, weapons, and shelter, and survive as long as possible", whereas exploration games "are narrative-focused [adventure games] that allow players to experience their story through exploration and discovery".
Playthrough Length:
Subnautica offers a static world of 3*3*1.7km and random generation is exclusively present in the spawn points of various resources and the exact starting position of Lifepod 5. There is no multiplayer, and there never will be.[3] If the player knows where to go and rushes through the essential parts of the story and useful blueprints, the game can be completed in 20 hours. Players that go for the full experience will find themselves at 40+ hours.
Difficulty:
There are four game modes available: Creative, Freedom, Survival, and Hardcore. Creative mode makes no demands on the player at all. Freedom mode requires managing oxygen, health, energy, and hull integrity. Upon death, the player respawns in Lifepod 5 or in the last Seabase/Cyclops visited. Survival mode adds hunger and thirst. Hardcore is identical to Survival except that it features permadeath.

Although combat is an option, it is generally the lesser pick compared to stealth and speed.[4] All but the largest creatures can be evaded or outrun with a little practice. The game does not have intentional jumpscares, but a few creatures such as Warpers and Crabsnakes can cause them. Exploring maze-like structures such as caves and wrecks demands navigational skill and proper preparation to not run out of oxygen. Hunger and thirst are a core concern early on and it might take a while before steady solutions are acquired.
Security Concerns:
Being a singleplayer-only game, Subnautica has no security risks.

Gameplay Information

ESRB Rating(s):
E 10+ (everybody age 10 and over)
PEGI Rating(s):
PEGI 7 (everybody age 7 and over)
ACB Rating(s):
PG (everybody age 15 and over)
Content Labels:
Fantasy Violence, Mild Language (ESRB/PEGI); Scary Scenes, Mild Coarse Language (ACB)

Content Information

Violence:
Subnautica does contain very few conventional weapons and the few there are have limitations. This is because the game tries to promote solutions other than violence.[4] One can still kill or be killed by wildlife or die from environmental hazards such as radiation and lava geysers. In case damage is sustained, the protagonist lets out a muffled scream, the sides of the screen flash red, and a small amount of red blood is lost. Death due to lack of oxygen begins with a darkening screen followed by a dramatic tune if an oxygen source isn't reached after a few more seconds. Creatures that are killed currently bleed yellow and either respawn or revive some time after the player leaves their territory. The backstory of Subnautica contains the deaths of about 170 people and an unknown number of other sapient lifeforms. Data Downloads and materials left by them can be found, but there are no corpses.
Language:
The word "Damn" is said a few times in some of the Degasi Survivor's PDAs, as well as "what the hell" in a lifepod transmission. 
Sexual Themes and Nudity:
There are no sexual themes or nudity.
Drugs and Alcohol:
A few bottles that appear to have held alcohol are lying on the floors of the Aurora and within the Deep Grand Reef Degasi Base. These cannot be interacted with and are for decoration only.
Crude Humor or Comic Mischief:
The Stillsuit reclaims bodily fluids and cleans it for consumption. The databank entry includes such lines as "Because drinking reclaimed urine is better than death by dehydration." A resource to collect is Alien Feces.
Developers
Directors & Producer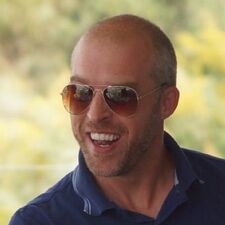 "Don't blame Canada, blame Unity."

―Charlie Cleveland
Website: http://www.charliecleveland.com
Charlie attended Case Western Reserve University and received a B.S. in Computer Engineering. He worked as a software engineer at IBM, Papyrus, CogniToy and Stainless Steel Studios, on Grand Prix Legends, MindRover and Empire Earth. In May 2001, he left Stainless Steel to start writing Natural Selection.
Charlie has contributed writings to Game Developer Magazine and Game Design Perspectives and spoke at Casuality (2006). He also spoke at the Game Developer's Conference in: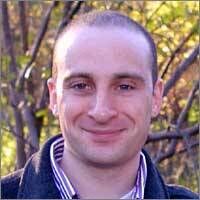 "Geek parent pro-tip: a spudger is the perfect tool to separate stubborn Legos"

―Max McGuire
While still in high school Max worked as the assistant to Dr. Benoit Mandelbrot at IBM Research. After graduating from Carnegie Mellon University in 2001 with a B.S. in Mathematics and a double major in Computer Science, Max joined Iron Lore Entertainment (Game Developer Choice Best New Studio) as the first employee.
While at Iron Lore Entertainment, Max served as the Lead Engine Programmer and held a key role in developing the technology and tools behind their first two titles, Titan Quest and Titan Quest: Immortal Throne.
"I tried to leave the building, but ended up in a closet, thinking it was an exit. So now I'm just cowering in there, rocking back and forth and humming quietly to myself and hoping it will all be over soon."

―Cory Strader
"Jokes are not allowed here. Humor is for people with small, weak minds, who can't be bothered with discussions involving real thought."

―Cory Strader
Cory attended the Massachusetts College of Art, majoring in Illustration. He worked at Stainless Steel Studios as a digital artist for over five years doing 3D modeling, texturing and concept work on Empire Earth, Empires: Dawn of the Modern World and Rise & Fall: Civilizations at War. He then worked as Senior Texture Artist and Concept Art on Lair and several unannounced titles at Factor Five.
He and Charlie started working on Natural Selection together in August 2000 and his artwork has been featured several times in Spectrum and Expose.
"Don't touch Jess's ketchup if you want to live"

―Hugh Jeremy
Hugh Jeremy was head of PR for Subnautica and for a time
Subnautica: Below Zero
. He is no longer employed by Unknown Worlds Entertainment.
Animators
Software Engineers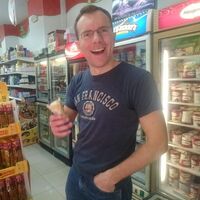 "I create all the bugs, that's what I do"

―Jonas Bötel
Website: http://lumpn.de
After almost dropping out of university twice to make computer games instead of learning about skolemization and formal verification, Jonas now holds a master's degree in Computer Science and makes computer games. Hah!
Unbeknownst to Charlie Jonas' career at Unknown Worlds started as a mapper for Natural Selection 1 where he managed to finish one single room. Encouraged by this huge success he ran the fastest NS1 servers in Europe on launch day and still remembers sneaking into the university's data center to pull this off like it was yesterday.
Jonas fixes the bugs, optimizes performance, causes a mess, and wears the "I broke the build" T-shirt with great pride. He enjoys traveling and sometimes does a decent Count von Count impersonation including bats and lightning.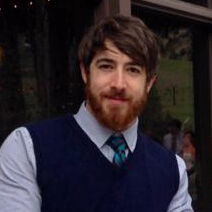 Scott is a coder and 3D artist. He's spent most of his career working on MMORPGs and now happily resides deep in the underwater landscape of
Subnautica's
codebase. When not making games he's playing music and systematically attempting put every BBQ joint to be found in Texas out of business with his insatiable love of brisket.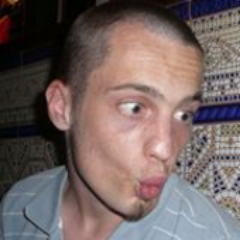 "wow patch 7.0.3: we removed half of the games features"

―Andreas Urwalek
Game programming (Austria)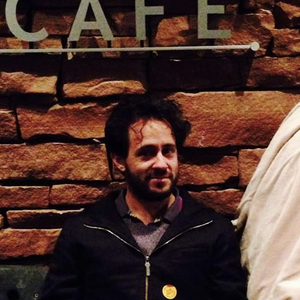 David Kalina is the co-founder and co-owner of the award-winning game studio Tiger Style. Kalina started Tiger Style with Randy Smith in 2009, and released the award-winning game Spider: The Secret of Bryce Manor, and most recently the Independent Games Festival nominated game Waking Mars.
Kalina is a games industry veteran, previously working on projects such as Tom Clancy's Splinter Cell, Deus Ex: Invisible War, and the Thief series. Kalina currently resides in Austin, Texas.
World Designers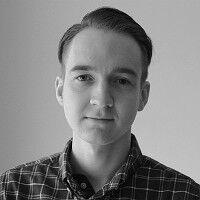 "I wish I had those sideburns"

―Michael Schouten
Michael was originally a Natural Selection 1 map contributor. In 2007 he graduated from Glasgow University, and worked as a functionality tester before joining the off-site team in 2010.
He was hired as a level designer and has contributed towards several Natural Selection 2 maps. Currently he is developing environments for
Subnautica
.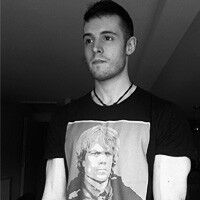 "Floaty brain guy is floaty."

―Oliver Hobbs
Oli joined the offsite team in June 2009 as a mapper for Natural Selection 2. He spends his time complaining, being cynical and drinking
tea.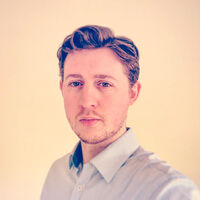 "I am the victim of a conspiracy to overwrite every field I change. But I shall fight against it"

―Andrew Jones
Andrew attended Oxford Brookes University and received a BA in Architecture. He contributed to NS1 back in the day, and joined the UWE team in 2009, initially to help maintain the website. He soon moved on to art and level design, and nobody had the heart to tell him to pack it in.
When not making or playing games, Andrew's many hobbies include brick-spotting, desperation and breathing. He lives in London.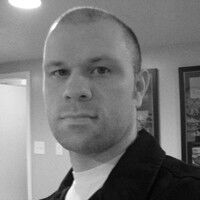 Jake is an artist with an associate degree in Computer Animation, and a bachelor's degree in Fine Arts from the University of Utah. He began working on a custom map for NS2, which caught the attention of Charlie and Cory, and eventually led to a position working to further develop this level.
Jake Smith is no longer employed by Unknown Worlds Entertainment.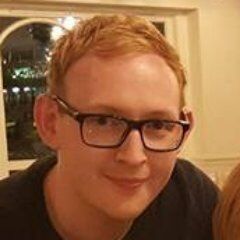 "I think I'm gonna go with Salted Caramel... seriously they're amazing. Covered in chocolate on the outside with caramel on the inside. It'll blow yer mind!"

―Liam Tart
Liam worked together with UWE on Natural Selection II. After that Liam went of to work on Alien Isolation at Creative Assembly, then he was at Sony for a bit working on PSVR. He went back to CA to work on Halo Wars and now he is rejoining UWE.
Check out some of his work
here
or on his
official website
.
Concept Artists
Cory attended the Massachusetts College of Art, majoring in Illustration. He worked at Stainless Steel Studios as a digital artist for over five years doing 3D modeling, texturing and concept work on Empire Earth, Empires: Dawn of the Modern World and Rise & Fall: Civilizations at War. He then worked as Senior Texture Artist and Concept Art on Lair and several unannounced titles at Factor Five.
He and Charlie started working on Natural Selection together in August 2000 and his artwork has been featured several times in Spectrum and Expose.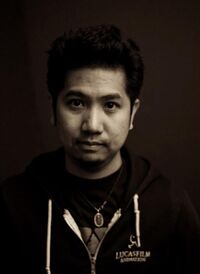 Pat Presley is a freelance conceptual design artist who drew several
creature
and
biome
concepts for
Subnautica
. His designs for the former include the Sea Emperor Leviathan, the
Reefback Leviathan
, the
Grand Reef
and the
Lava Castle
.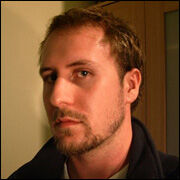 Alex Ries was hired after the completion of Subnautica V1.0 to work on concept art for the future expansion of Subnautica.
He was hired after numerous comments on his DeviantArt posts of people saying that his art reminded them of Subnautica or that he should work on the game, after contacting Unknown Worlds he was hired.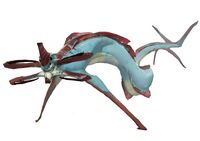 Mikhail is a freelance concept artist, whose full participation in the creation of Subnautica's concept art remains unconfirmed. His only confirmed creations are the designs of the
Reaper Leviathan
and of the
Prawn Suit
.
FX Artist
Media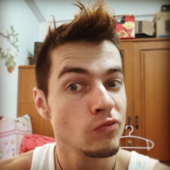 Sound and music designer on Subnautica (excluding Below Zero) and Natural Selection 2. He is no longer employed by Unknown Worlds Entertainment.
Check out some of his works at: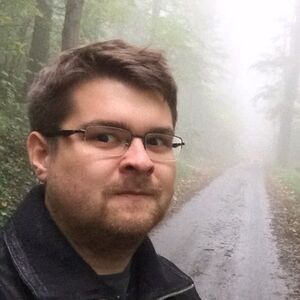 Lukas is another employee with his roots in the community. Since he joined us in October 2012 he works on all kinds of web applications and websites that improve workflow in UWE or serve our players. He spends most of his free time learning new stuff, playing too many games or reading books. He also enjoys his journey to find the perfect craft beer.
"I still feel like a wanker"

―Jessica Damerst
Jess is a web developer that spends her time in preparation for the next update, and also specializes in community and update announcement material. She also writes tools but rather slowly due to Unknown Worlds continually asking her to prioritize the update sites.
Her skills include sweet talking humans and computers and crying herself to sleep when it doesn't work.
Voice Actors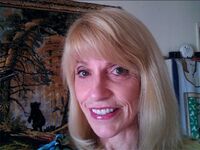 Sea Emperor Leviathan
. She has also done voice acting for
Natural Selection
and
Natural Selection 2
, other games made by
Unknown Worlds
.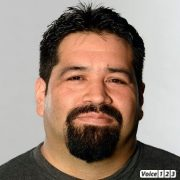 Avery Quinn
.
Marguerit Maida
and a crew member of
Lifepod 6
.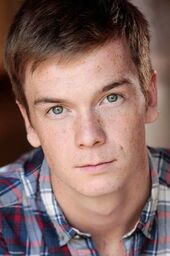 Bart Torgal
and
Berkeley
.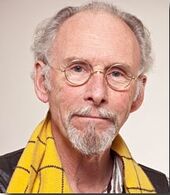 Paul Torgal
,
Captain Hollister
and a
Lifepod 7
crew member.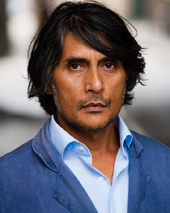 Second Officer Keen
,
Ozzy
and
Danby
and crew of
Lifepod 3
.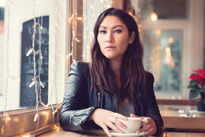 Eleanor Matsuura is the voice actor for
CTO Yu
, a crew member of
Lifepod 3
and a passenger of
Lifepod 6
.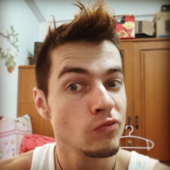 Simon Chylinski is both the voice actor for the Player, and the sound designer for Subnautica. His voice is also edited to make the sounds of the Peeper.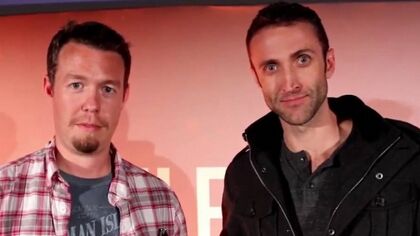 Jon Etheridge (left) and Brent Triplett (right) make a cameo appearance as voice actors for a radio message from the Alterra HQ.
Brent and Jon played
Subnautica
on their popular gaming channel
Neebs Gaming
during the early access phase of the game.
Affiliates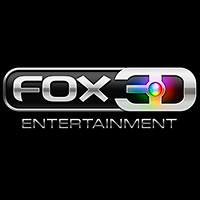 Fox3D has successfully cooperated with game developers of all sizes and world-class publishers from North America, Europe and Asia. Our aim is to create high-quality projects on a global scale.
"

It is brilliant sample of high quality cinematic needs for our Subnautica. Fox3D made it with tight budget and deadlines with great quality!

"

—Cory Strader, Art Director of Unknown Worlds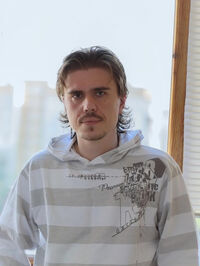 Hi, my name is Sergey Solovyev. At the very beginning on the Subnautica, I was faced with a task - to build our Fox3D team into an effective working art resource for the project. Although the team members never gathered under one office roof, my goal was to make them work as well as normal game developer teams.
After a number of approaches and brainstorming sessions, we understood that for such a big project as ours, we needed the highest possible visualization of workflow and the creation of one general work space in order for efficient remote working. This meant creating something like a virtual office that copies the functionality of a real physical office. We built work processes in such a way that a person from anywhere on the globe, who has a laptop and an Internet connection, could easily learn about the development stage of any asset, find out what was updated, and if necessary, send comments about what else should be done. Such an approach demanded decision making about a remote working field, which is why we spent such a long time searching for the new services that would be as easy and convenient as possible.
In this case, Sketchfab was very suitable for us. There is nothing better than giving an art director the possibility to spin around, on his laptop screen, a finished 3D model of a monster, spaceship or main character of the game. Whether in a cafe, house, or in the office, his work is equally effective - he can see an exact model, the same way as it will look in game, and immediately give us feedback about it. And since Sketchfab supports normal maps, spec, gloss and hdri lighting, it was completely suitable for us and the Subnautica project. All of these features are important for the project.
We enjoy working on Subnautica, and like the idea of creating a colourful, cartoon style underwater world. It is so exciting to participate in creation of such a tremendous and unusual world from an art-concept to the game. We are inspired by how unusual and scenic the locations and creatures look. It's probably a little immodest to say, but I think I have to say it: as I see it, Subnautica is the first fully underwater game, and it actually looks great! And it wouldn't have happened without such a great community. The feedback we receive inspires our artists and pushes them to do the artwork better and better each time.
I would like to thank all those wonderful people who are supporting us with attention to our artwork. It is always thrilling to log in Sketchfab and find new likes, comments, and a growing number of followers.
Thanks people, you rock! Many thanks to the Sketchfab team for making all these magnificent opportunities become real tools. See you in
Subnautica
, divers!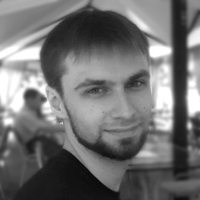 Prior: Indie developer (Unity Engine), Technical Artist at Unigine, Alien Shooter/Zombie Shooter game series developer at Sigma Team.
Animations & Cinematics Trailer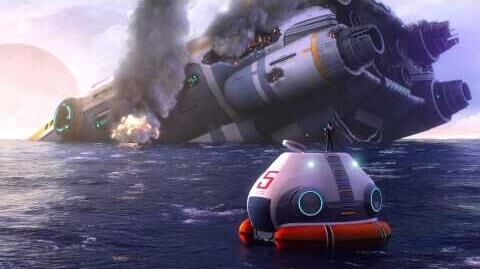 FOX 3D Portfolio
Models
Soundtrack
Merchandise
Subnautica merchandise can be purchased at the official UnknownWorlds merchandise redbubble store.
Future
Subnautica can currently only be played on PC, Mac, PS4 and Xbox One.[5]
Reception
On Metacritic, Subnautica received "generally favorable" reviews getting a metascore of 87/100 on PC,[6] 80/100 on PS4,[7] and 81/100 on Xbox One.[8]
Ian Birnbaum of PC Gamer described Subnautica as an "underwater Minecraft", remarking that "with an experienced developer at the helm and a limitless variety of the oceans to play with, it's going to take a lot for Subnautica to go badly wrong. As the toolbox gets deeper and the shape of the end-game gets set, Subnautica will be a unique example of the ways survival can be tense, rewarding, and fun." Marsh Davies of Rock, Paper, Shotgun praised the rewarding nature of exploring the world of Subnautica, but criticized the "arbitrariness" and lack of intuition in some of the in-game recipes.
Subnautica is heavily praised by many Youtubers for being very original.
T.J Hafer from IGN gave the game a 9.1/10. Commenting that Subnautica was one of the few games he would love to wipe from his past and start over fresh. Claiming the game to be "legitimately terrifying", similar to when playing horror games such as Amnesia or Outlast. Praising the uniqueness of the biomes, as their visual identities and soundtracks helped solidify their uniqueness. He also gave praise to the audio, claiming it helped him in identifying which biome he was in and what creature he was dealing with.
Hafer heavily gave praise to the Story, explaining that Subnautica does a very good job at telling a compelling story, noting the complexity and nuance of a great sci-fi film. He also complimented the well-written journal entries and audio logs with uncommonly high-quality voice acting. T.J commended the fact that the story was not a forced element, and players could explore and progress at their own pace.
Hafer criticized that sometimes the progression dragged at spots. He furthermore gave notice to when his immersion was disrupted by pop-in and jarring levels of detail changes. claiming he would have loved more options to help smooth it out.
Overall, T.J came to the verdict that Subnautica is a template for what open-world survival games should strive to be, as the game was fantastical, fresh, and frightening. [1]
Mods
Various users of the game have produced modifications for the game. None of them are endorsed by Unknown Worlds Entertainment or this wiki and are not guaranteed to be high-quality, functional, or safe. There is, however, a Discord for mods, where players can discuss mods.
Concept Arts
Videos
System Requirements
OS
Windows Vista SP2 or newer, 64-bit
Processor
Intel Haswell 2 cores / 4 threads @ 2.5GHz or equivalent
Memory
4 GB RAM
Graphics
Intel HD 4600 or equivalent - This includes most GPUs scoring greater than 950pts in the 3DMark Fire Strike

benchmark

DirectX
Version 11
Storage
20 GB available space
| | |
| --- | --- |
| OS | Windows Vista SP2 or newer, 64-bit |
| Processor | Intel Haswell 4 cores / 4 threads @ 3.2GHz or equivalent |
| Memory | 8 GB RAM |
| Graphics | Nvidia GTX 550 ti or equivalent, 2GB VRAM |
| DirectX | Version 11 |
| Storage | 20 GB available space |
| | |
| --- | --- |
| OS | OS X 10.9 Mavericks |
| Processor | Intel Haswell 2 cores / 4 threads @ 2.5GHz or equivalent |
| Memory | 4 GB RAM |
| Graphics | Intel HD 4600 or equivalent |
| Storage | 20 GB available space |
| | |
| --- | --- |
| OS | OS X 10.9 Mavericks |
| Processor | Intel Haswell 4 cores / 4 threads @ 3.2GHz or equivalent |
| Graphics | Nvidia GTX 550 Ti or equivalent, 2GB VRAM |
| Memory | 8 GB RAM |
| Storage | 20 GB available space |
Trivia
References
Community content is available under
CC-BY-SA
unless otherwise noted.