Fire Emblem Warriors: Three Hopes - The Loop
Play Sound

Used by miners and researchers to explore perilous environments, the thumper creates a steady source of noise that might repel unwanted creatures by amplifying collision soundwaves.
― PDA.


The Thumper is a deployable device that creates loud, pulsing noises in order to deter Ice Worms. The Thumper prevents Ice Worms from coming out of the ground within its radius, allowing for the player to traverse through Ice Worm territory as loudly as they wish, without drawing attention. The Thumpers have a limited area of effect and consume battery charge. In the future, Thumpers may allow use of drills without the noise attracting worms.[1]
The Thumper consumes energy when used, lasting ~5 minutes on a normal battery. As with all other tools it's rendered unusable once its energy reserve is depleted. The empty battery can be replaced with a new one using the R key to select a replacement from the players held batteries.
Recipe
The blueprint for this item is acquired from a Data Box in the Arctic Spires. See the map for more specific info. It is crafted at the Fabricator.
Databank Entry
Thumper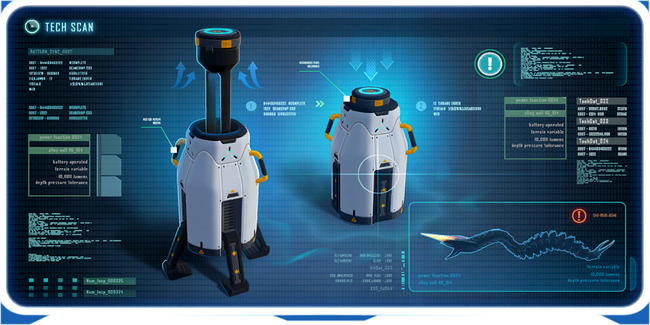 The thumper is a simple device that sends high impact sonic impulses down through a tetrapod base, potentially disturbing would-be underground attackers in a small area. A weighted disc extends from the top of the device and is propelled to the surface in an isochronal cadence.

'The Thumper: A headache is a small price to pay'
Source: Unlock the Thumper
Trivia
According to developer David Kalina, the idea of the Thumper is "shamelessly stolen" from the 1965 sci-fi novel, Dune.[2]
References