This article's aim is to provide a timeline of the various updates to the stable version and the most important additions of certain updates.
Microsoft Code to Content program (selling keys in retail)
Full documented project postmortem
PC Updates
Edit
---
2019 Updates
Edit
Big Little Update
Edit
Many bug fixes and improvements
Unity engine upgrade
Comprehensive list of fixes here
2018 Updates
Edit
Update 85
Edit
April 23rd, 2018
Fixed ingredient tooltip sometimes only showing the first three ingredients
Fixed Cyclops upgrade station text display
Fixed Cyclops upgrade station depth module icons
Fixed Cyclops thermal upgrade icon
Fixed physics bug with luggage bags in Cyclops
Fixed exiting vehicles while in ESC menu
Fixed enzyme cure ball being pickupable
Fixed kyanite crystal model
Fixed build drones bug with mobile vehicle bay
Fixed exosuit animation bug
Updated lots of translations
Update 83
Edit
March 8th, 2018
Main menu button texts update correctly when switching languages
In-game menu button text colors fixed
F8 panel fully translated
Cyclops flooding leak indicators now clearly outside of the hull
Controller navigation and selection boxes fixed
Builder menu usable with swapped mouse buttons
Lifepod fabricator lighting fixed
Cyclops hatch door collider fixed
Disallow poster placement where wall lockers are disallowed
Non-localized text removed from color customization terminal
Physics bugs with ion cubes and precursor keys fixed
End-game achievements now trigger
Lost river creatures now immune to brine
Player mask now correctly lit
Can not despawn Aurora by building a base next to it anymore
Seamoth hatch animation fixed
Changing quality settings in game reminds player to restart the game
Time capsule UI simplyfied
Pathfinder tool recipe adjusted
Entering exosuit while sprinting fixed
Official Release
Edit
January 23rd, 2018
2017 Updates
Edit
Eye Candy Update
Edit
December 7th, 2017
New graphics options

Chromatic aberration
Bloom
Lens artefacts
Dithering
Motion blur
Colour grading
Depth of field

Over 250 bugs fixed, including the Lifepod drift
When drilling a Large Resource Deposit, drilled resources are automatically put in the inventory of the Prawn Suit
Bart Torgal, Paul Torgal, Marguerit Maida, Second Officer Keen, Ozzy, CTO Yu, Berkeley, Captain Hollister, Danby, Jochi Khasar and various Alterra crew now have voice actors and playable voice logs
Scanner Room overhaul
Dive Reel rework
Minor Update 80
Edit
October 31st, 2017
Multiple bugs removed
Improved performance
Low-Key Update 79
Edit
October 5th, 2017
Multiple bugs fixed
Achievements removed
Cuddlefish Update
Edit
September 14th, 2017
Ghost Update
Edit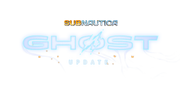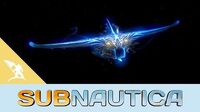 August 21st, 2017
Ghost Leviathan added
Crash Zone Mesas added
Power Transmitter model added
Mountains/Bulb Zone Lost River Cavern added
PDA Interface enhanced
New Tooltips to indicate ingredients for recipes
Lifepod First Use Animations
Sea Treader Feces model implemented
New Cyclops Upgrade Module Slots
New Reaper Leviathan model added
Enzyme 42 model and cure animation added
Quarantine Enforcement Platform deactivation sequence added
New Sparse Reef and Dunes Wrecks added
Inactive Lava Zone tunnel in Crash Zone removed
Knives no longer damage bases
Crafting Tree reworked
Reaper Leviathan roar animation
Gravsphere renamed to Grav Trap
Lights added in Disease Research Facility Cavern entrance
Blood Kelp Trench widened
Tree Cove Lost River Cavern widened
Prawn Suit sit animation
Voice of the Deep
Edit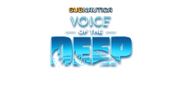 June 21st, 2017
Silent Running Update
Edit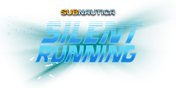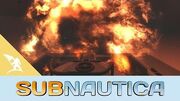 April 28th, 2017
Infected Update
Edit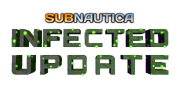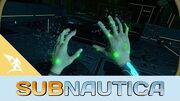 March 2nd, 2017
Castles & Coffee Update
Edit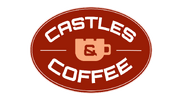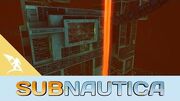 January 26, 2017
2016 Updates
Edit
Precursor Update
Edit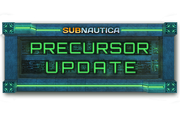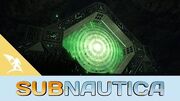 December 15, 2016
Bones Update
Edit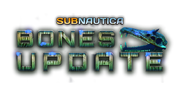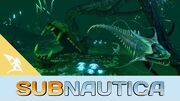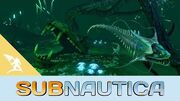 October 27, 2016
Dangerous Creatures
Edit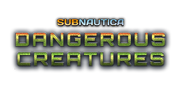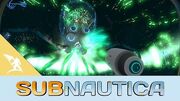 September 22, 2016
Prawn Update
Edit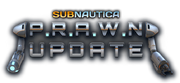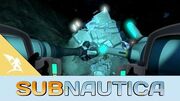 August 23rd, 2016
(Micro) Update 67
Edit
July 6th, 2016
Improved Performance
VR Bug Fixes
Xbox Controllers can be used on the PC
Main Menu updated
Power Nap Update
Edit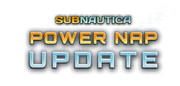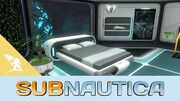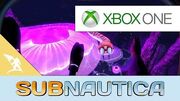 June 1st, 2016
Machinery Update
Edit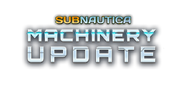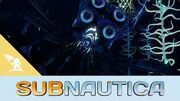 May 6th, 2016
Bioreactor, Nuclear Reactor and Thermal Plant remodeling
Cyclops 2.0

The default depth has been increased from 200m to 500m
Proximity sensors have been added to assist with navigation
Lockers on lower deck are now functional
Added exterior stationary hull cameras that can be accessed while driving
New hatch animations means the hatch opens and closes when approached

Added the Northen Blood Kelp Zone
Fauna that are eaten or killed will respawn
Waterproof Locker gets new model, features and animations
Oculus Update
Edit
April 5th, 2016
(Xbox One release): Crash Sequence
Edit
March 16th, 2016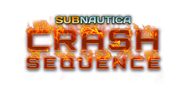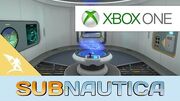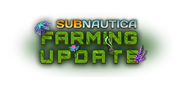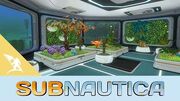 February 25th, 2016
Flood Of Dead Bugs
Edit
January 28th, 2016
Floodlight added
>50 bugs fixed
Location accurate lighting (lots of objects now don't reflect the Safe Shallows anymore)
H2.0 Update
Edit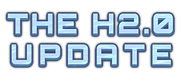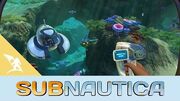 January 14th, 2016
Massive overhaul of water graphics
Scanner added
Ocean environment updated
Items now have proper 3D models
Subtitles added
Language support added
New Fragment system
PDA Data Bank and Encyclopedia added
Message log in PDA
2015 Alpha Updates
Edit
Get Wrecked
Edit
December 15th, 2015
Water Filtration Machine
Edit
November 20th, 2015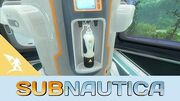 Shocking Update
Edit
November 5th, 2015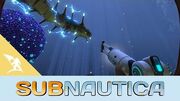 Seamoth Update
Edit
September 10th, 2015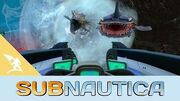 Habitat Update
Edit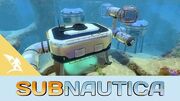 August 6th, 2015
Macworld Update
Edit
June 19th, 2015
Alterra Science Update
Edit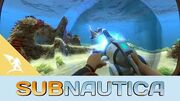 May 28th, 2015
Crash Site Update
Edit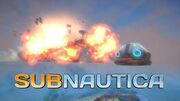 April 30th, 2015
Bases Update
Edit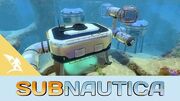 March 13th, 2015
New Loot System
Edit
February 25th, 2015
Cyclops Introduction
Edit
February 5th, 2015
Dev Update 8
Edit
January 16th, 2015
2014 Pre-Alpha Updates
Edit
Dev Update 7
Edit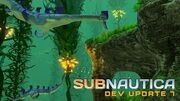 December 23rd, 2014
Gravsphere added
Lifepod 5 storage added
Now supports Oculus Rift DK2
Storage Cubes added
Oxygen replenishes faster
Lifepod Beacon now doesn't disappear from far distances
Gasopods now release more defensive gas when you approach them
Fixed the problem when PCs with Nvidia SLI setups don't see the oxygen bar
Oxygen now replenishes more quickly at the surface
Large Creature's AI is now improved
Early Access Release
Edit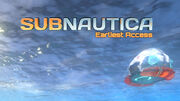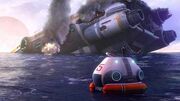 2014 December 16:
2014 December 7
Edit
2014 November 22
Edit
2014 November 14
Edit
Deformable environment added
2014 November 5
Edit
2014 September 27
Edit
2014 September 5
Edit
Cyclops flooding is being developed
2014 August 23
Edit
Cyclops is announced and being developed
2014 July 8
Edit
2014 April 24
Edit
Subnautica release at PAX still in Pre-alpha stage
2014 April 11:
Edit
2013 Pre-Alpha Updates
Edit
2013 December 15
Edit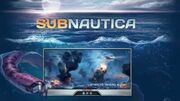 Prototype Builds
Edit
Access to seven early development Prototype builds was sold within the earliest access campaign, selling the Subnautica Special Edition, which included other items such as the Special Hull Plate Upgrade and extra soundtracks. The most notable is the change within the name from Descend to Subnautica.
Prototypes was originally going to be available as free DLCs for owners of Subnautica, however, it seem the developers have abandoned this plan.
There is no known way to access these prototypes unless the Special Addition had previously been purchased.
Xbox Updates
Edit
---
2017 Updates
Edit
Xbox Infected Update
Edit
March 8, 2017
Xbox Castles & Coffee + Precursor Update
Edit
February 24, 2017
Xbox Bones Update
Edit
January 3, 2017
2016 Updates
Edit
Xbox Dangerous Creatures Update
Edit
October 6, 2016
Xbox PRAWN Update
Edit
August 29, 2016
Xbox Update 2
Edit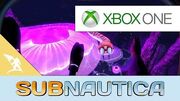 August 16th, 2016
Many Performance Improvements
Language Options Added
Xbox Update 1
Edit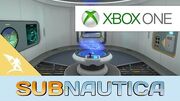 July 10th, 2016
Community content is available under
CC-BY-SA
unless otherwise noted.